Retaining Wall Construction for Greenacres Residents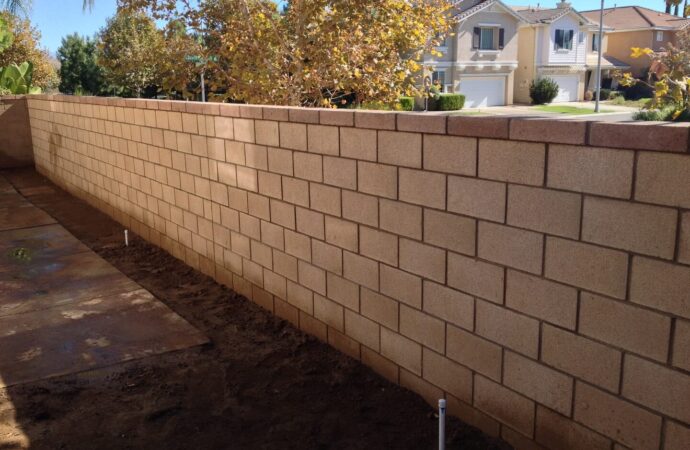 Being able to find qualified, experienced, and licensed retaining wall contractors in Greenacres can be more challenging that anyone would ever thought. Luckily, our team at Retaining Wall Pros of Wellington is ready to serve all residents and businesses in the city as we have expanded our services to the area and nearby communities.
We want to make sure that all homeowners, business owners, and individuals in the city are able to have access to actual services that will guarantee the retaining wall's longevity, durability, and performance.
Regardless of the type of wall you want to build, need to repair, or provide maintenance to, we will be there offering our top support and service to ensure that, if you are trying to build a retaining wall, your investment is worth it in every aspect, while if you need repairs and maintenance, we will ensure that it goes back to its original condition so it will continue performing for decades.
Now, if you are not sure about the type of retaining wall you want and need, or maybe you're worried about how much you need to invest in this hardscaping element, we will help you through this process.
Our role doesn't begin when we start building the wall but rather when you get in touch with us and request the service. Although there is a general retaining wall construction service available in our company, we usually operate with specific solutions that mention the type of wall to be built.
To get there, we need to guide you through the process and ensure that every step in it is taken and you're confident about the decisions made. Thus, expect it to be something similar to:
Call, email, or visit us to request our service.

Let our team know what you need or if you have any preferences for specific types of walls. If not or you aren't sure about what to do, rest assured that we will begin here by providing guidance and support.

Once we have established what you know or don't regarding what you want and need, we will go over the different types of walls and what benefits they bring based on the project at hand.

We will need to know more details regarding your property, area, or lawn where the wall needs to be built.

Schedule a visit to assess the place and create a design along with providing an estimate.

Wait for your approval so we can start working on it.
It Sounds Complicated but We Promise It Isn't
When having our experienced contractors, you won't have to worry about a single detail. We will make sure you are able to understand every step, make informed decisions and that every little support required is provided.
We deal with everything: paperwork, assessment, taking measurements, finding the materials, and building the entire wall.
For repairs and maintenance, the support we provide won't be any different and you can always count on our team for any project in Greenacres.
Below is our list of additional services: