Retaining Wall Pros of Wellington Services and Construction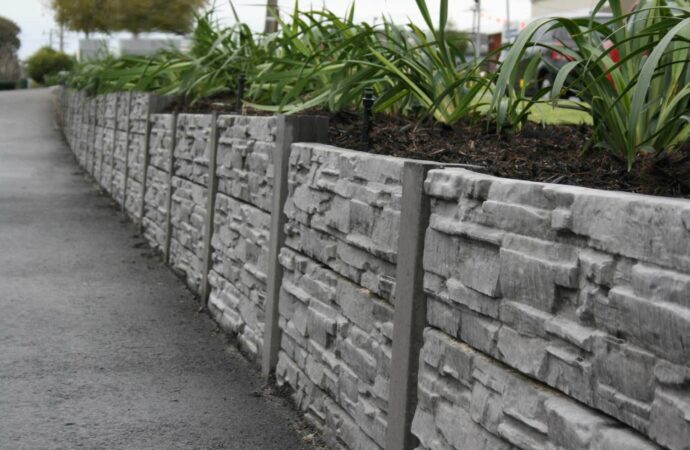 It is important to be sure that a retaining wall is right for you and your project based on needs and particular preferences. However, it can be difficult to decide if you don't know the primary purpose of the wall or if you are not knowledgeable regarding their functions and purposes. Essentially, it will serve the usual needs of your property and will add a new look to your landscaping. Retaining Wall Pros of Wellington can help you design the perfect wall for any property. Our services include a variety of solutions to ensure that your wall serves both safety as well as aesthetic purposes. We can help you with guidance and assistance and go over every detail so you are comfortable and confident with your final decision regarding this hardscaping element.
Before you choose a retaining wall, our team will help you navigate the process. You can also have them help you select the best type for your needs. It doesn't matter whether you are looking to prevent soil erosion or divert water. A wall that is only aesthetic in nature is perfectly acceptable and respectable as well. This wall can also be used for hardscaping, creating more space and bringing a new look to your area or place. It is entirely up to you for what you want to use it and, in the end, our job is to find the best type around that.
We can make a variety of retaining walls for you. They all work differently, contrary to common belief. Some walls are better in certain environments and may be more suitable for your final design.
For example, a cantilever wall provides greater stability and support for soil retention or water diverting. Sheet pile walls are preferred for their drainage qualities and popularity at excavation and construction sites since they are easy to install, repair, and can bring all the support needed for large soil masses.
Stone retaining walls are used to protect soil from erosion. They are popular for their beauty once they have been built and in landscaping as you can have a final natural look and design.
It is a matter of looking at all the details and deciding what kind of wall you need. Our team will be happy to assist you in making the right decision for you, both short-term and long-term.
But how can we make this happen?
We offer many services, including retaining walls construction. Our team can help clients decide what type of wall they want or assist them in choosing the right option for their property when going over this service. However, if you already know what you need and expect to build, we have more services for the specific type of retaining wall you're looking for.
These are just a few examples of the services we offer to give you an idea of the variety of options available:
For more information about our services and details on which wall type suits you best, please contact us. We can provide customized assistance and support to help you find the right solution for all your landscaping concerns and needs.
Below is our list of additional services: