Residential Retaining Wall Services for Wellington Homes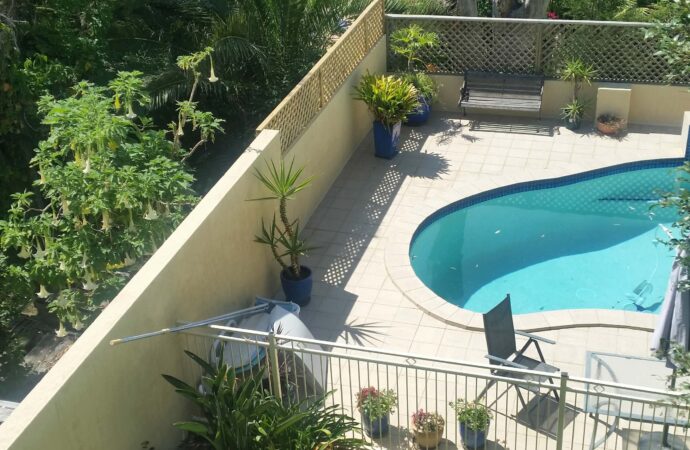 It can be difficult to complete a home renovation or finally have a green space you love, especially if you need to retain soil to avoid erosion or have to work on your water drainage and how you will prevent some problems to arise, such as landslides or having dirt and soil everywhere. In addition to all the work this takes, you also need an aesthetic result that is affordable. There are many requirements, and there are not many professionals who can meet them all. Our team at Retaining Wall Pros of Wellington can assist you and make sure you have one element that can solve most of your issues: residential retaining walls. 
There's a list of benefits every homeowner should know about these amazing landscaping options as they bring more than the aesthetical beauty to achieve a great space and result:
Preventing soil erosion.

Draining or diverting water.

Creating new usable spaces where you can plant trees, have a garden, or just expand where people can spend time.

Take care of all the earth that is taking part in your property and reuse it for a better purpose and even enhance the landscape with the wall.
We have been working with Wellington homeowners for over 17 years to help them get the most out of their investment and create the design they desire. No matter how small or big the project, our team is proud of the work they have accomplished and can get for your personal project and property.
You can use retaining walls for more than just soil retention or the previous functional purposes. Many homeowners use it as a simple addition to have their properties involved with hardscaping and the beauty it offers to the entire result.
Retaining walls are chosen by clients for their beauty and attractiveness. They can be made from concrete, natural stone, or any other material in our list, which allows you to have the specific result and design that can also bring all the previous benefits listed.
It is a matter of problem-solving to focus on the functional aspects of all retaining walls elements. They can prevent slope erosion and landslides. Many people can build their homes and mansions on hills or in spaces that challenge gravity in Florida thanks to how the walls are installed or can be placed to achieve the desired result.
Our job is to ensure that your residential retaining walls built on your property provide the required reinforcement, gravity and retention to the soil. When necessary, we also ensure water drainage and stability while promising the best aesthetically pleasant result.
Can You Build One in Your Property?
It all depends on the type of wall you need and the terrain. You must consider its durability and long-term performance and how this wall will perform in the short and long term.
This residential service is meant to help you design your property and add this hardscaping element.
Retaining Wall Pros of Wellington team offers many wall solutions as we know better than anyone else that some walls work better than others, some have better water drainage and some will leave you wondering what design you want for your wall.
One type of retaining wall is gravity walls. These walls are dependent on the weight of the blocks that are being constructed and installed. This is done to give the soil more resistance and support.
Modular blocks are often used to reduce dependence on reinforcements. The wall's requirements and the expected performance in the short and long term will determine the final design.
Gravity walls are a way to:
You can build walls higher than the norm. These walls can be built to reach higher heights on hills, or to protect properties.

This is a great way to make the most of green spaces that are available for entertainment and enjoyment.
Apart from the aesthetic benefits, soil erosion can also be prevented and water diverting can also be achieved. It all depends on how the wall is made, and what parts are used to provide safety and comfort.
Other options are available to residential homeowners as well:
Masonry walls.

Stone retaining walls.

Concrete rubble retaining walls.

Cantilever retaining walls.

The list keeps growing as we add more types, like anchored walls.
Will The Retaining Wall Look Natural?
Everything depends on the materials used to build them. Walls are meant to look natural and our retaining wall contractors know how to use the materials properly to guarantee the result without sacrificing performance and durability.
We offer a wide range of natural stones and concrete forms to help you design your house or any part of your residential property. 
We are willing to make any necessary changes, so don't be afraid to ask our team if you choose us to be your professional in charge and guarantee that the wall will look as natural as possible.
Natural stone appearance can be achieved with most retaining walls. Even those that look less like stone or as close to it as possible are able to bring a natural feel.
Finding the right balance is key. We do this for homeowners and residential projects no matter how large or small they are.
You Will Enjoy Your Wall in No Time
To take the first step, contact our team. Call us or send us an email. Visitors are welcome to visit our offices and ask all questions necessary to get an estimate and have our contractors working on the project. We are happy to answer any questions, no matter how you contact us.
After providing an estimate, and having completed the design, we will need a property assessment, which can be done even before starting the estimation process to let you know the accurate price. 
To give you a clear picture of the scope of work, we will measure your property. Once this is done, we will set it up free of charge and then create a detailed design for you and send it to you.
There are many ways to go about the process. Some homeowners let us visit their home to give a rough estimate. Others ask for an approximate number before inviting our professionals to design the final design and make recommendations.
You can choose what you want, but we guarantee you that you will receive a final product that will meet your expectations.
Below is our list of additional services: