Retaining Wall Construction for West Palm Beach Residents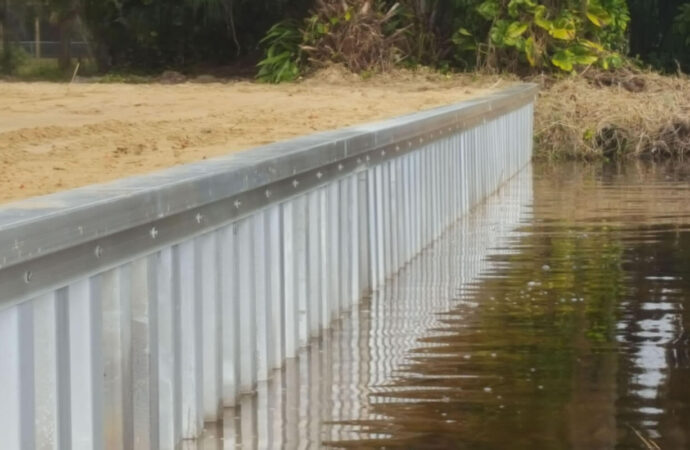 If there is a reason why so many areas and spaces in West Palm Beach are stunning, that's clearly because most people in the city care about the design and maintenance of their properties and spaces. They are always adding new elements, working in making sure all repairs needed are taken care of in no time, and provide frequent maintenance. At Retaining Wall Pros of Wellington, our job is to provide all the services required when it comes to retaining walls so every individual and business in the city can continue adding new elements and taking care of their own hardscape designs and additions.
Retaining walls are not usually considered or the first element homeowners or business owners think about including in their landscape design. However, we promise it is worth the time and investment once you get to see the stunning results you can get with them.
In addition, retaining walls have functional purposes:
Retain soil that is not able to be held naturally.

Drain or divert water.

Create new usable areas.

Deal with slopes and landslides.

Prevent soil erosion.
If you decide to go for any type of retaining wall, you're most likely to get all the previous benefits in terms of functionality since one of these walls will always bring them even if you don't have most of these issues or none of them.
If you are just trying to build a retaining wall for landscaping purposes, this is also valid. In fact, you would believe that many built in roads or public spaces are meant to retain soil and divert water but rather, they have been built in order to have a stunning design that would be cost-efficient and effective.
In the long run, the council ends up saving a lot of money for choosing this as part of the landscaping design instead of relying on more plants or different elements.
Is A Retaining Wall What You Want for Your Property?
95% of the time, it is.
Retaining walls have functional purposes and many of its users are trying to prevent soil erosion or just deal with large amounts of water and soil that won't stay in place or are causing damage, meaning slopes are dangerous and can cause landslides.
However, the hardscaping option offers dealing with soil that might not be affecting you but it is impossible to retain in a specific way without a wall, while you want to have more usable areas this soil is preventing you to have.
When you rely on retaining walls of any type, you get the chance to work with your landscaping however you want to as long as professionals and experienced contractors are involved in the project.
We are here to offer you all the assistance to build all types of retaining walls, including masonry walls, concrete rubble retaining walls, and much more.
Repairs and maintenance can also be performed by our team whenever they are needed and we will be more than happy to help residential and business owners equally with all our services.
Below is our list of additional services: