Retaining Wall Construction for Loxahatchee Residents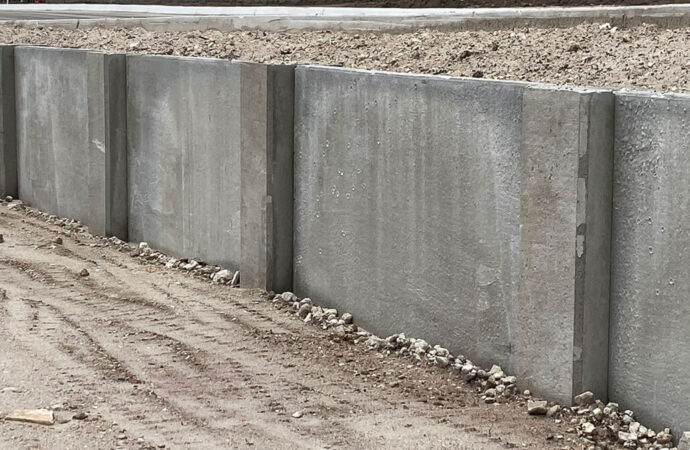 If we consider all green spaces in Loxahatchee, you can expect to have enough opportunities to play with your landscaping design and the options available, such as hardscaping and the elements you can add to create new usable spaces or maybe just bring a new look and style to the property or place. Retaining Wall Pros of Wellington has contractors who can help you build any type of retaining wall you wish for and need for preventing soil erosion, diverting water, or maybe just bring an aesthetically pleasant design to the space.
Retaining walls are known for being used and built in roads and public areas where soil cannot stay in place on its own and water continues to stagnate, causing slopes to collapse and landslides. Although these structures have main purposes that clearly prevent many accidents and damage, they are often considered as part of hardscaping and for aesthetical purposes only.
In many residential properties and even commercial ones, you will see retaining walls installed as a way to enhance the property's beauty and add an element that makes it stand out from the rest.
Many office buildings and commercial properties have them built right in the front in order to have a great introductory look to customers or clients, or maybe build attitude for their places and properties.
Meanwhile, homeowners create more usable areas in their patios and yards, and even new properties can be built in hilly areas and mountains thanks to how you can support and hold the soil in place to provide stability to slopes where most people would never dare to build houses or properties ever.
Should You Invest in a Retaining Wall?
If you have any of the following issues:
Soil erosion.

Water stagnated or draining to unwanted areas.

Soil that doesn't stay in place.

Dangerous slopes.

Landslides are frequent.
Then, you do need a retaining wall as soon as possible so you can prevent more damage to your property or space.
Now, if you're thinking about the aesthetical and hardscaping part, there's nothing wrong in choosing retaining walls for this as they are also meant to look stunning as long as the right design is blended with the entire landscape.
Our team will help you no matter for what reason you're trying to build this wall, and fortunately, we are able to work with any type in the industry.
If you want stone walls to have a more natural look and blend it with your current green spaces, or maybe a concrete rubble retaining wall to have more durability or a gravity wall to have more stability, we're always here to start working on the project.
If you're thinking about benefits and if this is something you want for more than the reasons above, keep in mind retaining walls add value to your property and will allow you to sell it for much more if you ever want to.
You can have so many results and benefits at once as long as the wall is built with great materials and qualified contractors, and we are always available to be the ones offering the top services for it.
Below is our list of additional services: